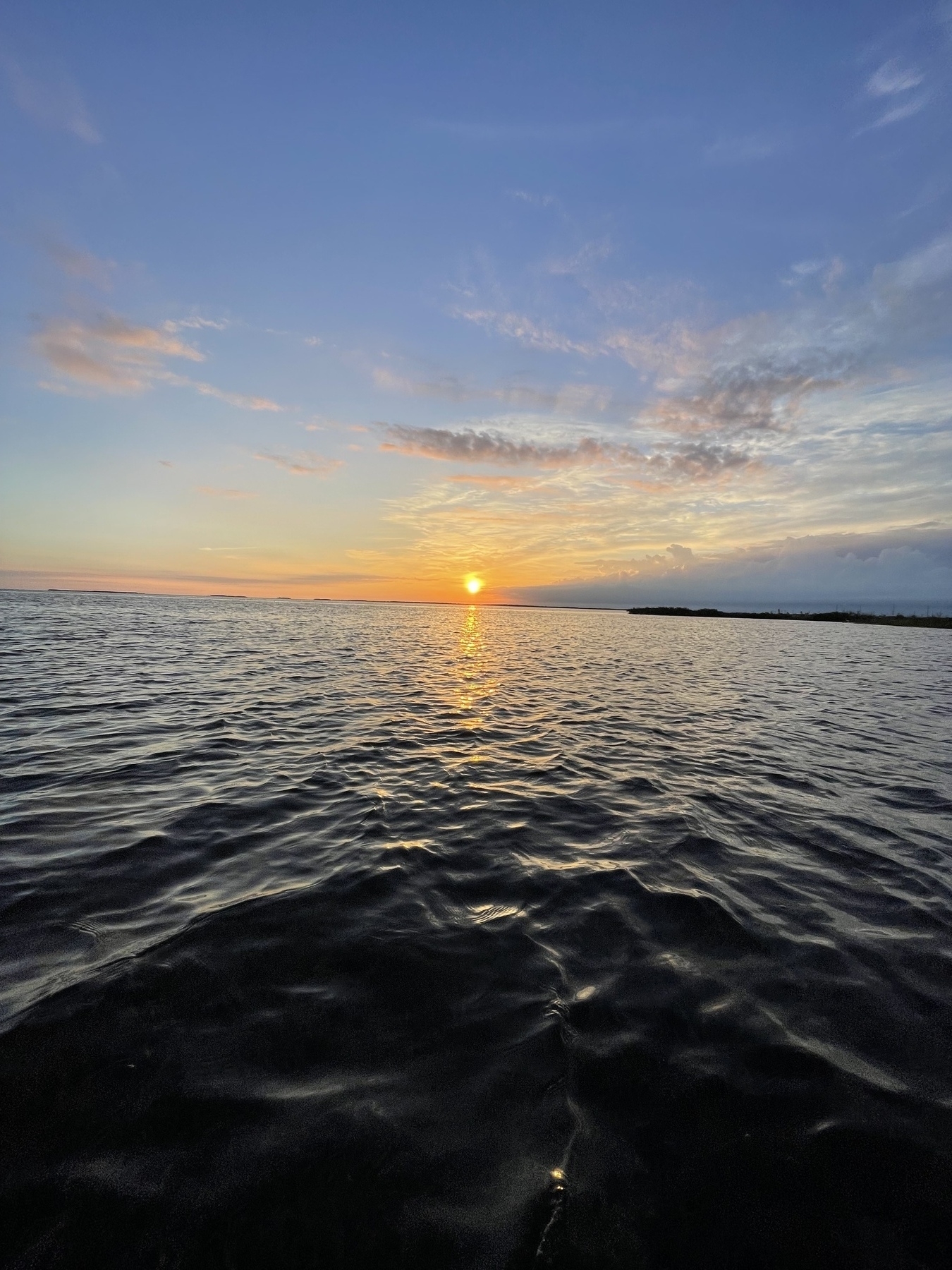 Video: 4 Things I Learned being a Lifeguard at 54 years old. … spoiler - I am the 54 year old. youtu.be/5VniIivUj…
I grew up in south Louisiana. It was a blessing and a curse. The culture there is unlike any other place in the world.
Laissez faire is the feeling of the day.
Allow to do is the literal meaning. But generally it means accepting an attitude of letting things take their own course. Let the people do as they choose.
It is a great feeling to live in that culture.
The Music
The Food
The Good Times
A consequence of this culture is that it revolves around alcohol. Every event has alcohol. From birth to death: alcohol.
The drinking age was still 18 when I turned 18. Louisiana was the last state in the union to change the age to 21. I had my first beer at 16.
I considered myself a social drinker until I turned 45. The problem was I was very social. I enjoyed drinking. It was fun. I felt accepted. People enjoyed being around me. I projected that laissez faire attitude.
But thoughts where there. Do I drink too much? Maybe I would be more "successful" if I drank less? But then the thoughts of if I express these feelings people will think I am an "alcoholic" then what? I am will be judged every time they see me drink.
But something else happened. When I did finally share with my friends that I would be taking extended breaks from drinking, most stated that I did not seem to have a "problem" or any issue at all.
I decided then and there that the label alcoholic was not for me.
But I did not accept my friends opinion either that I did not have problem.
I was not sure what I "was" or what I "had" but I did not care anymore. I knew there was something there that I needed to address.
I was addicted to alcohol. But I was not an alcoholic.
Alcohol is an addictive and progressive substance. That means that we build a tolerance to its use. That tolerance leads to us using more (drinking more) to get the same effect. It becomes a trap.
If this story resonates with you, here is the truth.
You might be addicted to alcohol but you can over come it.
Yes, you will have to face this addiction head on but you will not have to die in this ditch.
Let me put it another way.
You are riding an elevator and it only goes down and there is a rock bottom somewhere down there. The good news is that you do not have to wait to hit rock bottom. You have the power to exit right now. Today.
Hear me calling to you with good news.
The bad news is there is no elevator back up. You have to take the stairs.
It will be work. Hard work. But I am here on the other side calling to you. I am here to help show you the way.
Take a step with me. Download my free guide. ​​How to Quit Alcohol by Terry Grier 2023.pdf​
Read. Implement it.
I wrote a free guide for you. It is the exact guide I wish I had when I started my journey in 2016. It is the process I followed. Everything is in it.
Then let me know what you thought of it. I ​provided a special email address at the end of the guide.
I look forward to seeing your name in my inbox.
And always remember,
Never give up on yourself. Never.
Terry Grier
PS. I posted a video about the free guide and starting.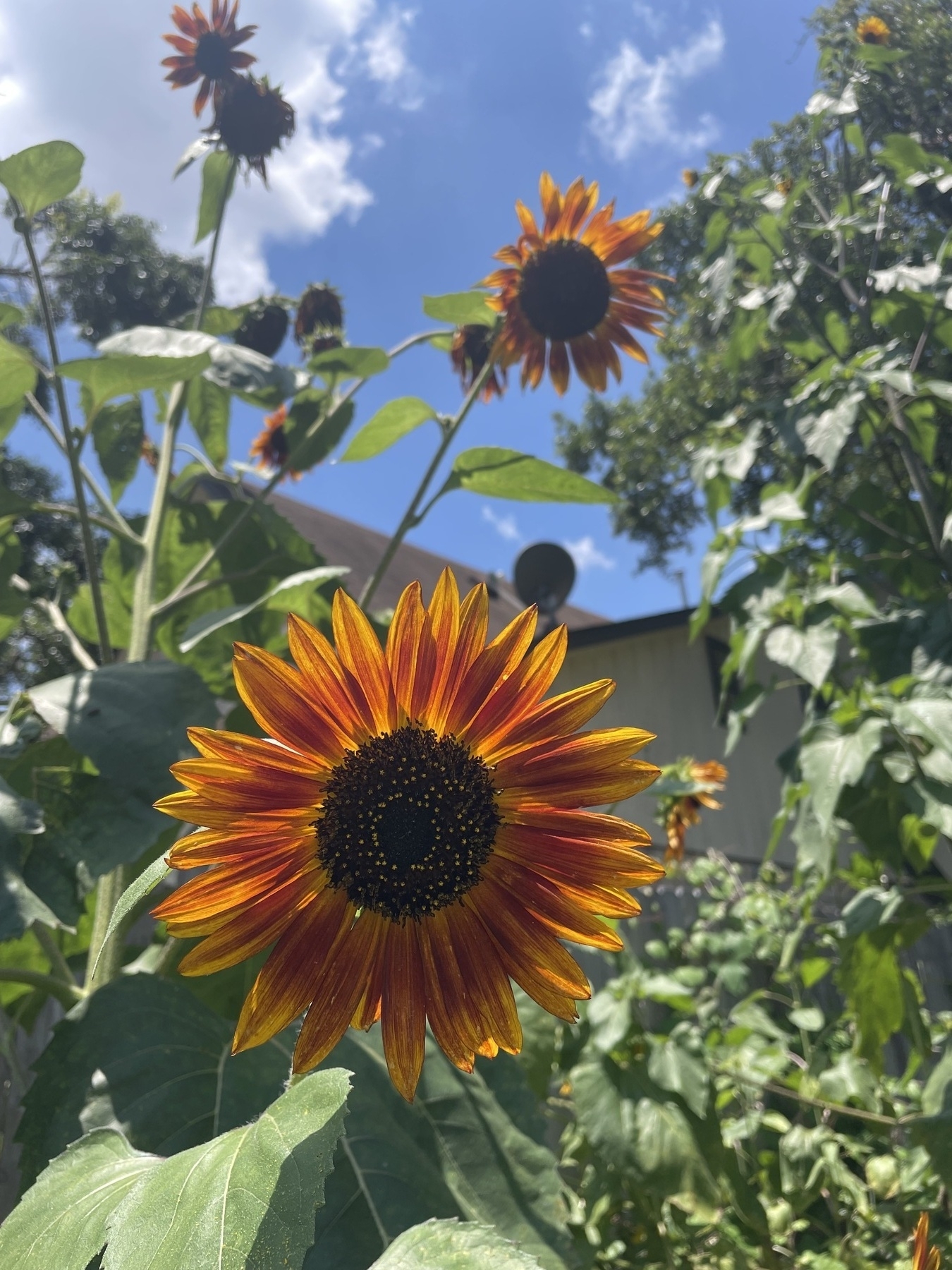 Technology is a doubled-edged sword. Technology giveth and taketh away and not always in equal measure.
Texas Coast
Today I met @jean in person. We had a wonderful time talking about Micro.blog, how awesome life is being alcohol free and about life in general.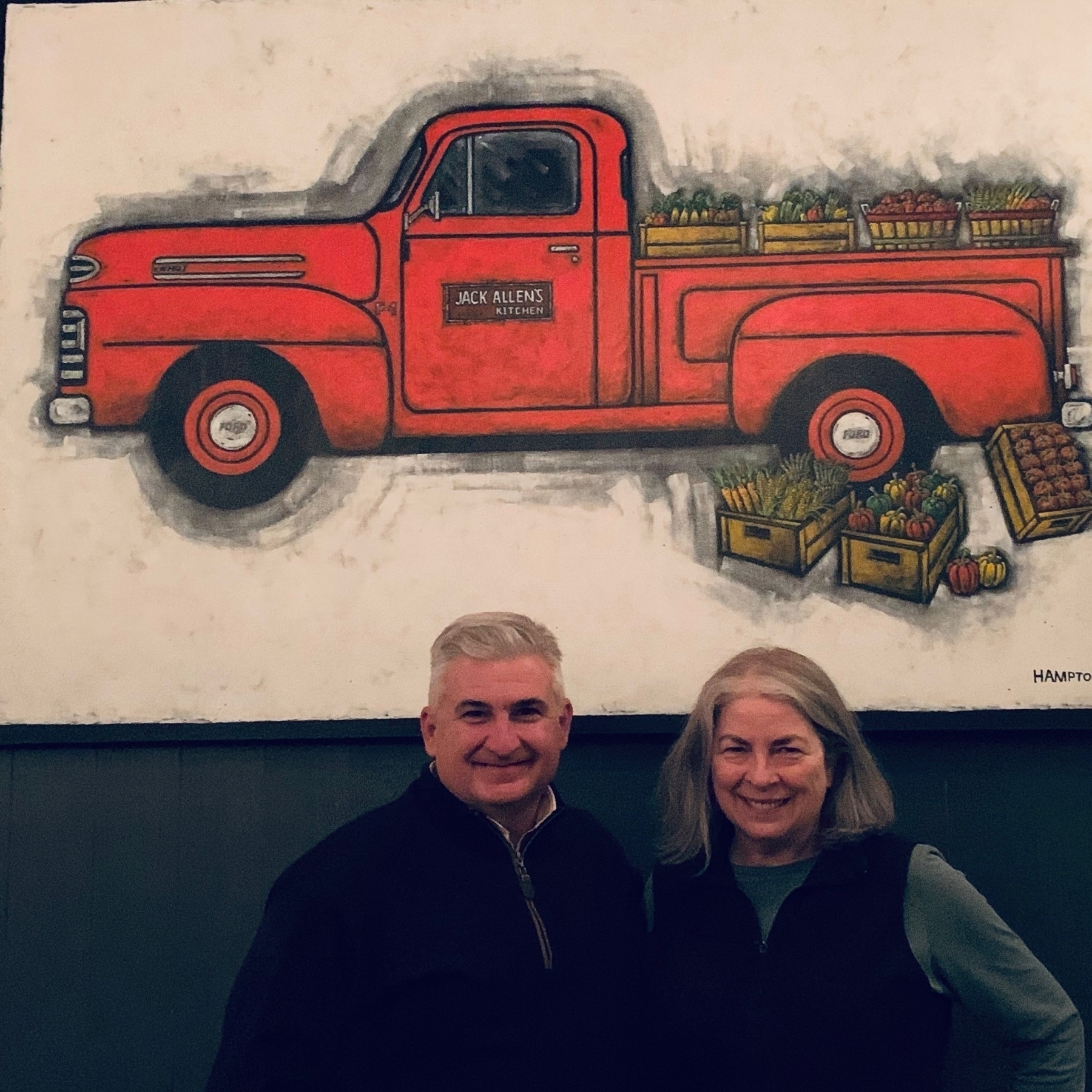 2023 Health Evergreen Post
I intend to update this post in 2023 - to treat it like an index or TOC - I might upgrade this to its own page.
Today is Jan 2, 2023 is my food sober date. My Weight: 255lbs
Food Sobriety
I got this term from Coach Mary
It got me thinking, and I am going to embrace it in my own rebellious way.
I like the term food sober. I struggle hard with modertating sweets and other carbs. I have found it better to eliminate. Some will read this and consider it a weakness that I cannot moderate. That my response of elimination is extreme.
Why make peace with a substance that is known to be addicitve? (sugar) Do you make peace with cigarettes and recommend people moderate?
In short, I am not here to debate that mindset or you. I am here for myself.
The Rules
I made a food plan. A list of food I will eat. (See picture below) If I eat 1 bite off this plan - then I break my sober date and I have to reset.
One almond will reset me, since almonds and other nuts are NOT on my food list.
This post is to document my intentions for 2023. It is intended for my use but I am making it publich in case others find value and/or are motivated from it.
Food List
Sardines
Salmon and other fish/seafood
Beef
Eggs
Suet
EVOO
Avocado
Pork/Chicken - Foods of last resort
Activity List
Swim laps
Body Weight Strength (Upper and Lower Routine)
Walk
Jump Rope (weighted ropes)
Extra Credit
Cold Plunge
Sauna
Hot Tub / Spa
Sober from Alcohol - Oct 1, 2018 Sober from Food - Jan 2, 2023
List of Rests - If they Happen
2023.01.02 Start Date
2023.01.03 - Reset
Get Email Updates on my private email list
All of these posts and my activity will be posted under the category of weight loss journal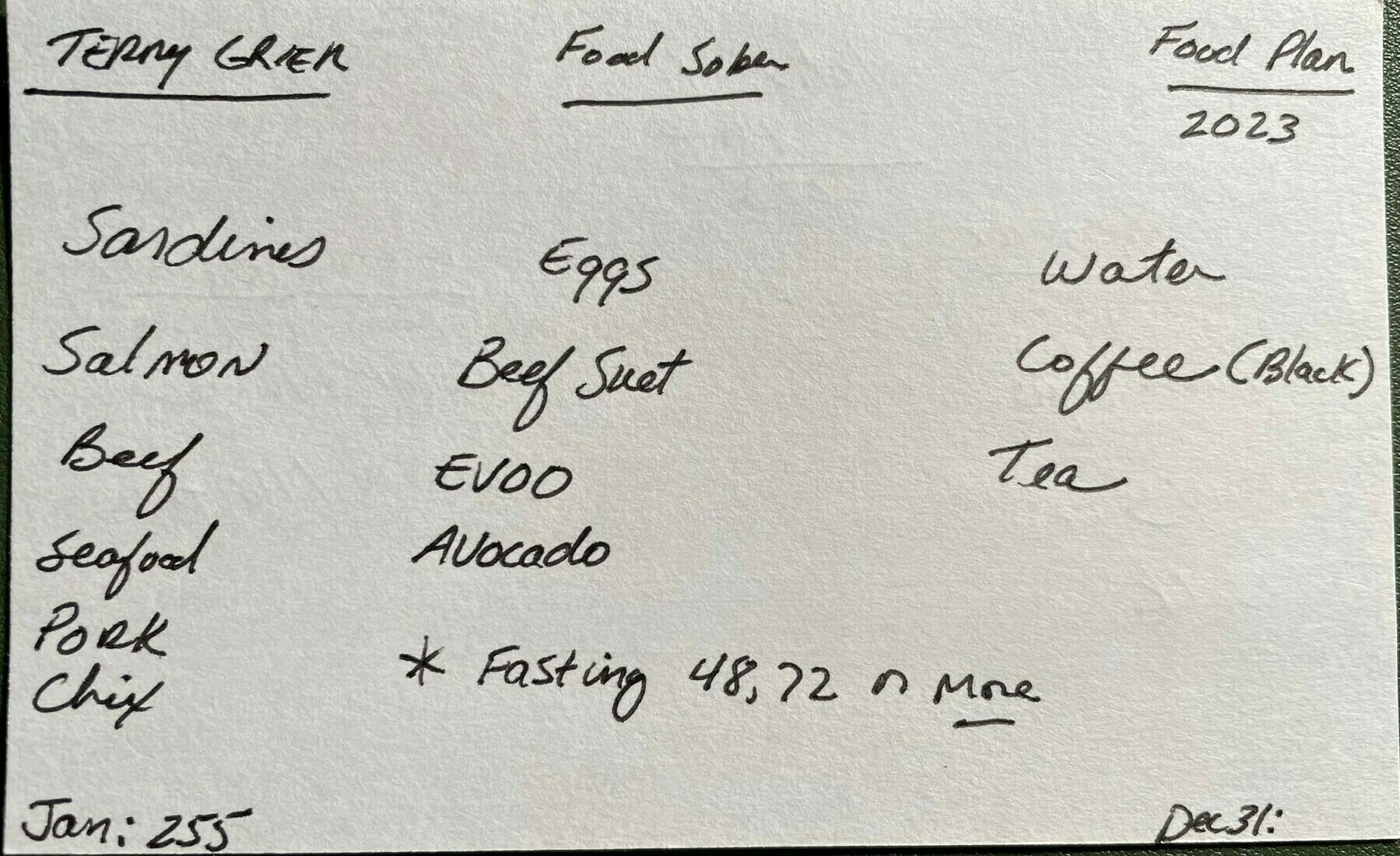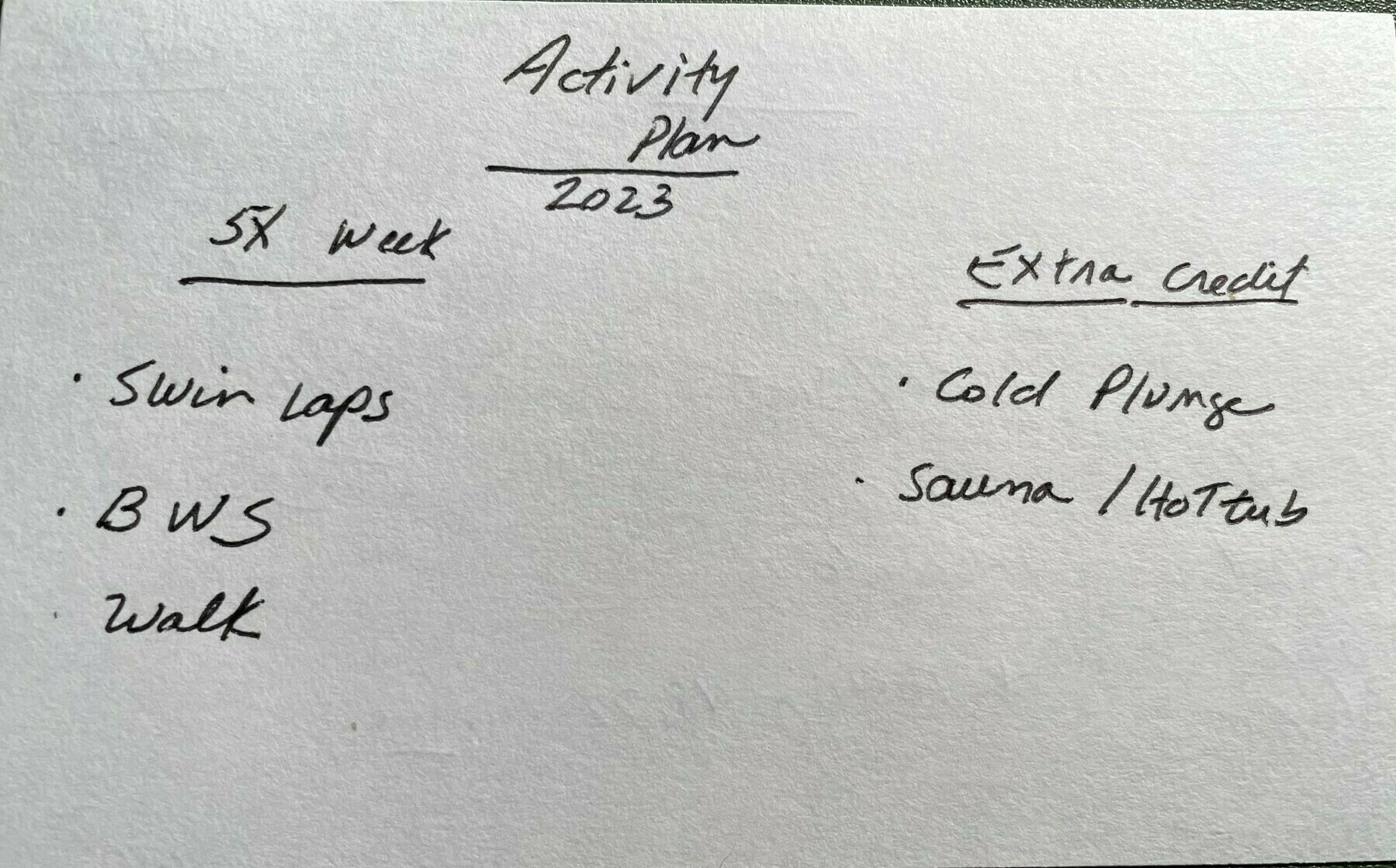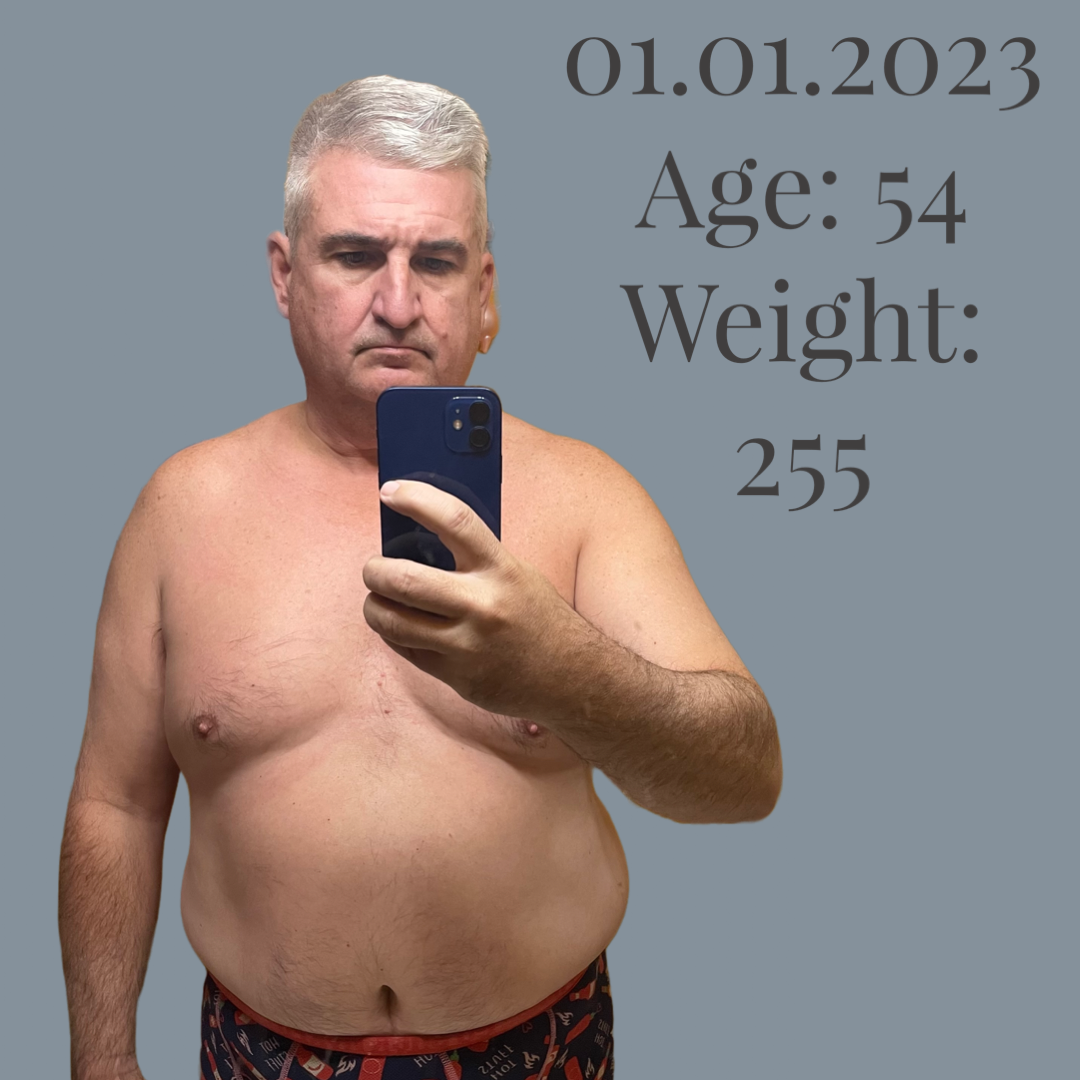 "Best decision I made was getting rid of my "smartphone and upgrading to a wise phone." - Anna in an email to me.
You know what a smartphone is.
You know what a dumb phone is.
But what is a wise phone?
Introducing the Wise Phone
A wise phone is not a brand of phone or a style of phone. It is lifestyle phone. A wise phone makes calls. A wise phone uses sms text messages.
That is all the base model does.
Some opt for more complex options such as GPS, music or camera.
If it sounds like it will be less convenient it will be. It is the hard way.
But a lot of good things come from doing hard things. Here is a list of benefits that I experience.
Lowering
anxiety

irritability

frustration
Increasing
Free Time

Presence with others

Happiness

ability to focus
Plus is it generally cheaper than any smart phone.
But despite these advantages people still doubt these benefits are real. The most common objection I hear is that they could not live without a smart phone. Or why would you even want too?
Sometimes it is difficult to see the cause of problems we face. It is part of being human.
If you sit in a bar or pub filled with cigarette smoke. After a while you do not smell smoke or at least you smell it less. But if you walk outside for a few minutes and then walk back in the smoke overpowers you. You smell it again.
Your smartphone is like the smoke.
You might not even notice that your phone is driving your insecurity and/or anxiety.
That is why people like Laurence Warner advocate for taking a break for one week a month from your smartphone. That is a good start. But I think the time has come to make more radcial choice.
Wise Phone Name
In a youtube rant I said that the world needs less information and more wisdom. Once Anna gave me the term Wise Phone - I decided to use it and make it stick.
A basic definition states that being Wise is "marked by a deep understanding, keen discernment and a capacity for sound judgement."
Let me offer more nuanced definition.
Neil Postman in his 1999 book "Building a Bridge to the 18th Century" defined Wisdom as "the capcity to know what body of knowledge is relevant to the solution of sigificant problems"
Nicholas Carr commented in a talk that the more dangerous part of smart phone use is that it has the ability to influnce if not direct WHAT we think about.
When we couple these 2 together you realize that smartphone and even internet use keeps us from finding solutions to our problems. Instead we have less focus and remain distracted.
If you do not believe me, leave your phone behind for 2 hours and go out into the world. Shop or go to a coffee shop. Then report back to me what you see.
Is it a wonder that the self help space is a 11 Billion dollar industry?
Most are searching for something to add to their life when the answer is to subtract.
The Path Forward
There is a growing group of people moving to wise phones. I do not think it is a fad.
When I show people my Sunbeam Daisy flip phone, they are curious but conclude they could NEVER do it. They could not live without a smart phone. You can join my [priviate email list](Flip Phone Files (ck.page)) where I work to help you overcome that fear.
I have started to interview people about their experiences using a wise phone in hopes that it might make an impact on you. Here is a link to my Youtube playlist of those.
I have had my flip phone since September 2022.
It was excitement to try it, followed by frustration, followed by a resetting of expectation and then settling in.
Youtube is the only social network I use and since embarking on this flip phone journey my Youtube has been sending me more and more videos of others on the same journey.
I decided to email some of these people and Paige was gracious enough to give me a shot at an interview.
So today I interviewed Paige Weber. She has used a DumbPhone at least a year. She started with a basic flip phone and recently moved the a light phone.
We discuss a wide range of topics all centered around living a more intentional life. The discussion was broader than just a discussion of the pros and cons and this choice including how smartphone and the lack of a smart phone is creating a digital divide but in the other direction.
Here is a link the YouTube Video
I would love to hear your thoughts.
You can get other thoughts and updates by joining my private newsletter.
Your Flip Phone Friend Terry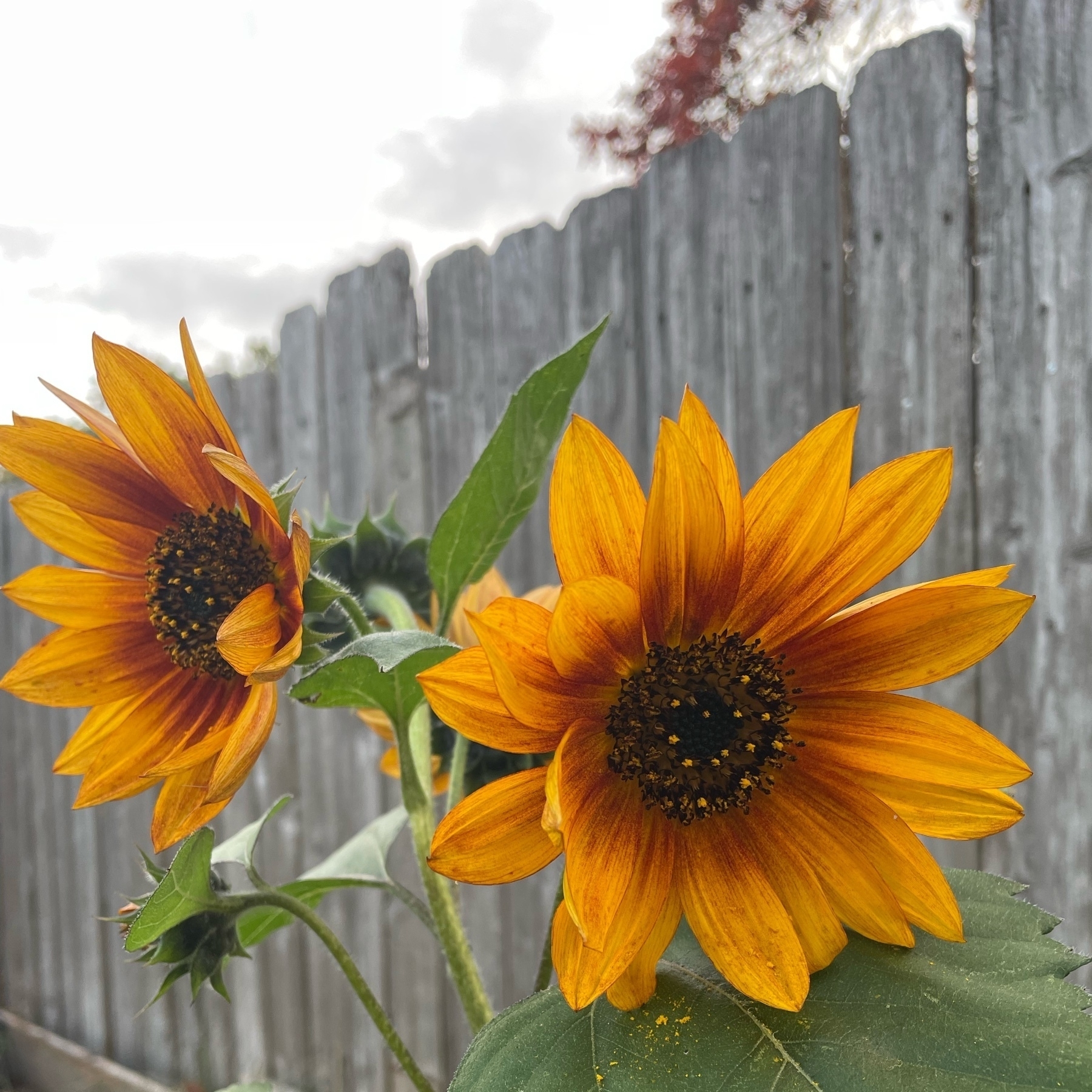 I posted a Video on using a flip phone in 2022. Beware that I drop a lot of F-Bombs. Sunbeam Wireless Daisy Model.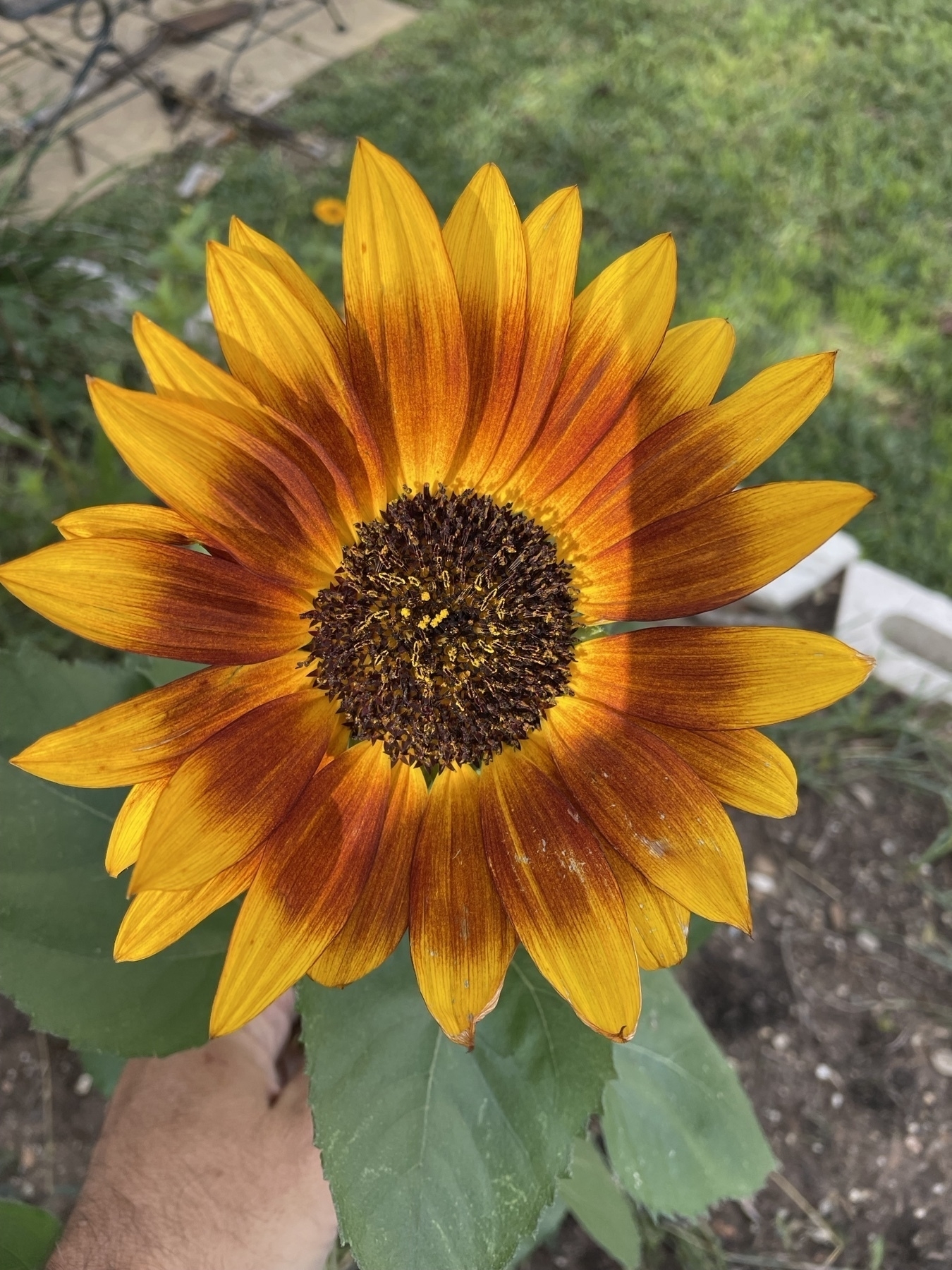 To My Friend: 11/19/2022
Why wait until Jan 1, 2023 to start a new habit? Why dig the hole you are in any deeper? The pull to drink alcohol is in you. You hear the voice. But there is a voice in there too that wants you to change.
If you do nothing, you know where this path will lead.
When you hear "Now is not the right now time - we have the holidays coming" Which voice is this talking to you?
That is the problem with change. It is hard. It is easier when there is a roadblock or we are forced to change.
We get fired from a job.
Someone we love breaks up with us.
The Doctor tells us we have cancer.
You have to stop this and reverse course at some point. Why not now. Right now.
Now, sit with your cup of tea or coffee and reflect on what you would feel like if on Jan 1, 2023 if you do not drink through the holidays. Think about being on day 40 of your journey vs starting on day 1.
I assure you day one's suck balls.
Write about this feeling. The sense of accomplishment going into 2023 vs the dread of drinking and having to start over… again.
Change is not easy. It will be harder tomorrow. It will be even harder on Jan 1, 2023.
Make a decision today. Never. Ever. Doubt the decision.
I am here for you. Terry
If you would like to receive emails that will help you get sober - here is my private email list.
Hey MB Tech Peeps- icloud custom domain - I am trying to understand it. It does not give you a 2nd inbox with that domain but rather it takes over our icloud domain. Is that correct?
Personal CRM How do you handle how often you talk to your friends? When you should call someone? Maybe send them a thank you card for that last dinner? I am curious how my MB friends do this in their personal lives.
With all of the fanfare about beta.icloud.com - You cannot add a date to a reminder. Only a note. How can you still have a reminder app but not allow the web interface access to the date?
Barbara Jordon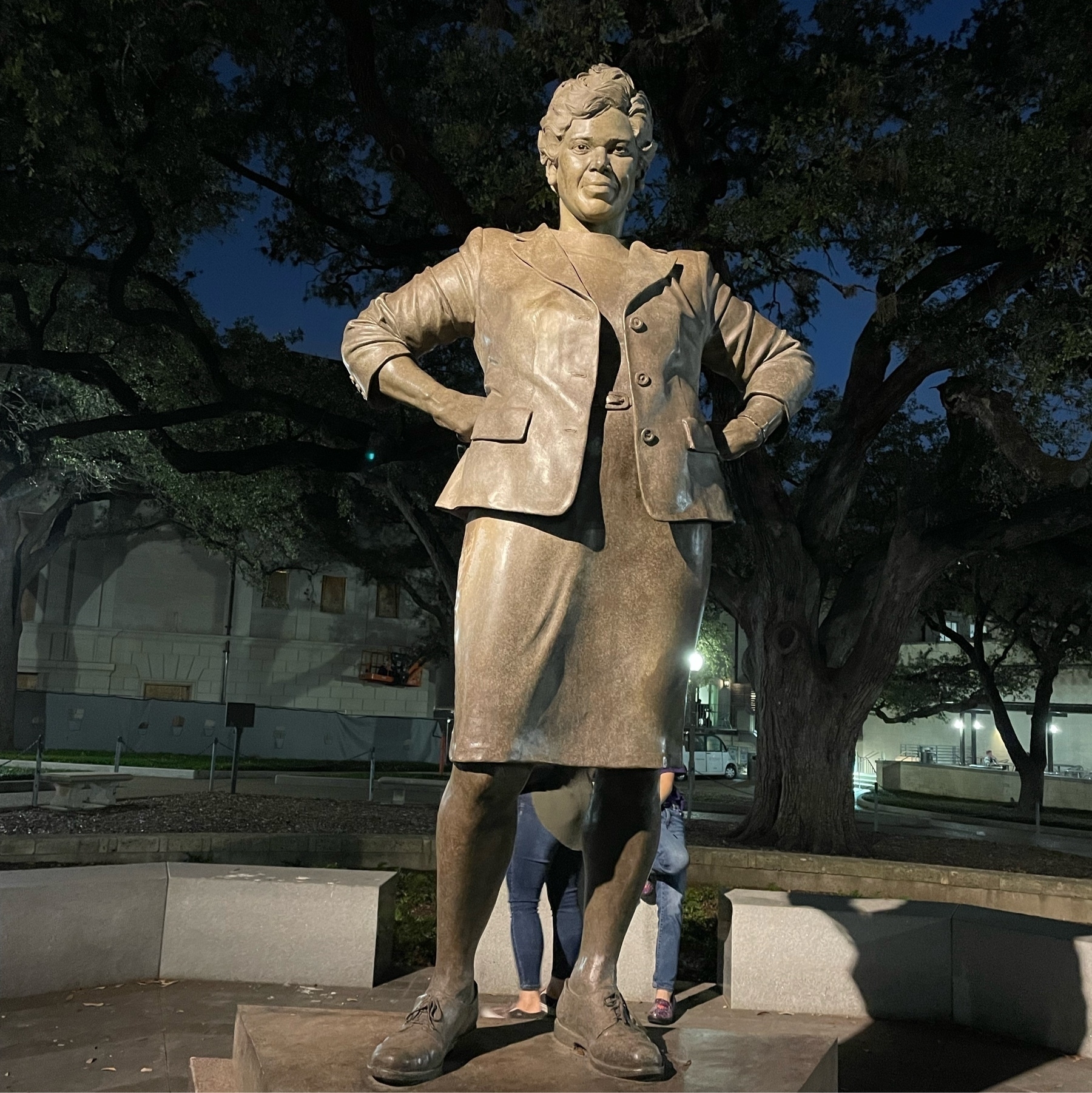 Flip Phone Blues: Shop will not provide me a tracking number unless I install their app.
I wrote this quote on a 3x5 card but I did not capture the source. These are not my words.
On paper, we reflect. We gaze out a window and return to the same page.
Instead of it changing, we change.
If screens are about doing fast, paper is about going slow.
If screens are where we connect with others, paper is where we connect with ourselves.
If the author read this please email me and I will give you the amazing credit you deserve.
Your Friend Terry
Late Bloomers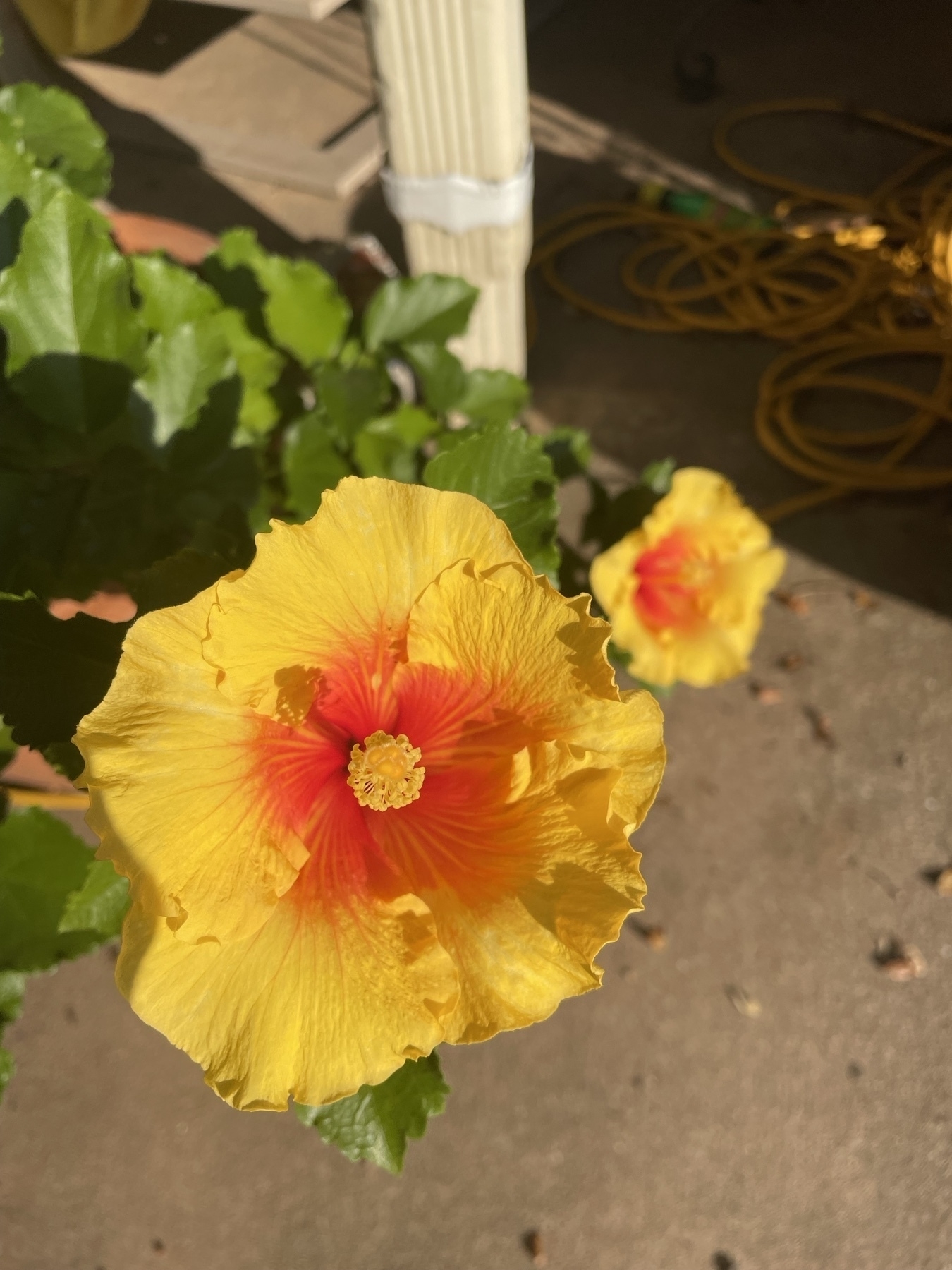 I never think about my phone.
I think of all the time and energy that I have given my iphone for the last 12 years.
All of the energy of trying to "manage" screen time. Too much light in my eyes before bed etc etc.
My Sunbeam flip charges in a little stand on my desk. With a glance across the room, I can see if I have a missed call - blue icon or a txt message - green icon. If nothing is on - I move on to other things I am working on.
I am blown away by this. This was something I was not expecting.